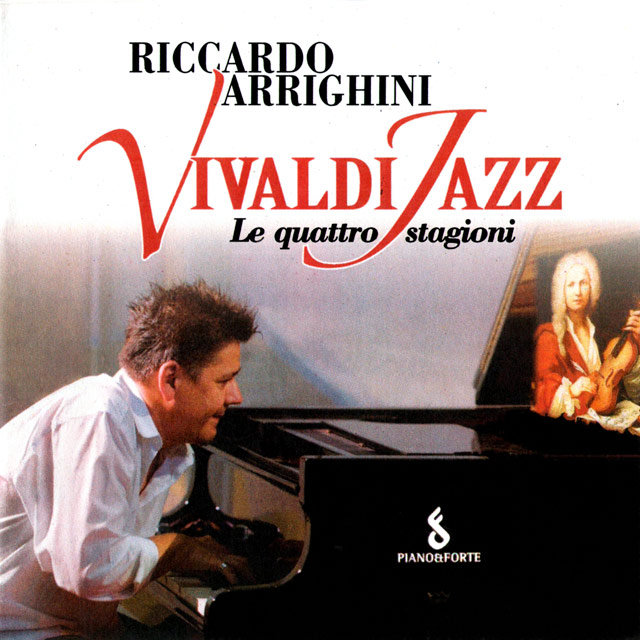 After the successful experience of "Puccini Jazz", that led him to perform around the world, Riccardo Arrighini tries to mix two of the most important experiences of his career: classical music and jazz.
He rearranges one of the major Italian composers, master of musical technique and artistry: Antonio Vivaldi
Unanimously considered the most important, influential and original composer of his time, Vivaldi significantly contributed to enhance instrumental soloist concertos technique (especially for the violin) and orchestration technique.
His talent consisted in composing a not-academicals kind of music, clear and expressive, so that it could be appreciated from the general public instead to appeal only the few privileged ones. His music, indeed, had remarkable influence on several Austrian and German composers.
Between them, the most famous is Johann Sebastian Bach, who, as well as the all late baroque music, was deeply influenced by Vivaldi's concertos, based on intense music contrast and simple and evocative harmonies.
His best known work is a series of violin concertos known as The Four Seasons: four concerts inspired each by a different season.
Arrighini's outlook is to rediscover the classical greater composers and their wonderful tunes, proposing them in a new "up-to-date" light, mixing them with jazz, providing new harmony, Afro-American rhythms and, clearly, improvisation.
According to Arrighini, Vivaldi is rhythmic, sunny, easily translatable into jazz language and perfectly embracing his sensitivity.
The album "Le Quattro Stagioni" will be a clear example of how the two genres, classical music and jazz, are more similar than expected, and of their common modern qualification as "sophisticated music".
This album will represent a journey through one of the most important cultural heritage for all the jazz lovers.
Classical lovers will find in it the opportunity to go through a gentler, and familiar to their favorite tunes, jazz experience.